Mind the Gap: Not Social But Physical Distancing
Vytautas Magnus University brings together scientists, researchers, and students who share insights about the principal post-pandemic issues that are important for the public and the state. In the section 'Science and Society after the Pandemic', you will find the latest journalistic articles, relevant scientific studies, and important news about the international initiative Mind the Gap.
The World Health Organisation (WHO) has admitted that the term "social distancing", which has become widespread during the pandemic, is misleading and damaging, especially to people who need care, are lonely or have mental health issues. An international initiative created in Lithuania seeks to change the term to a more appropriate one: "physical distancing". The campaign's authors, Human Rights in Mental Health-FGIP and Vytautas Magnus University (VMU), have also prepared COVID-19-related recommendations for closed institutions whose residents are the most sensitive to the pandemic's consequences and initiated a fundraiser for protective gear. The first two shipments have already reached institutions in Ukraine, a third one is planned for later this week.
Two words that can have a devastating effect
"The terminology "social distancing" is a very damaging one, because the ones who are hurt most by the current crisis are those who are in need of social contacts, who are lonely, chronically ill, the elderly without a social network, and people with mental health problems who are often neglected, ignored and sometimes openly shunned by others. To them, social distancing means that the isolation becomes a high-security prison, a solitary cell, and to some it will be a reason enough to seriously consider ending their lives", VMU Professor Robert Van Voren, who started the initiative, explains. He is also the head of Human Rights in Mental Health-FGIP as well as the VMU Andrei Sakharov Research Centre for Democratic Development.
FGIP and VMU seek to not only stop the use of the harmful phrase but also to raise public awareness of the plight of people with psychosocial, sensory and physical disabilities, as well as the elderly, for whom the effects of the restrictive measures are threatening their mental health and well-being. The fundraiser aims to help them by collecting funds for protective equipment, such as masks and clothing.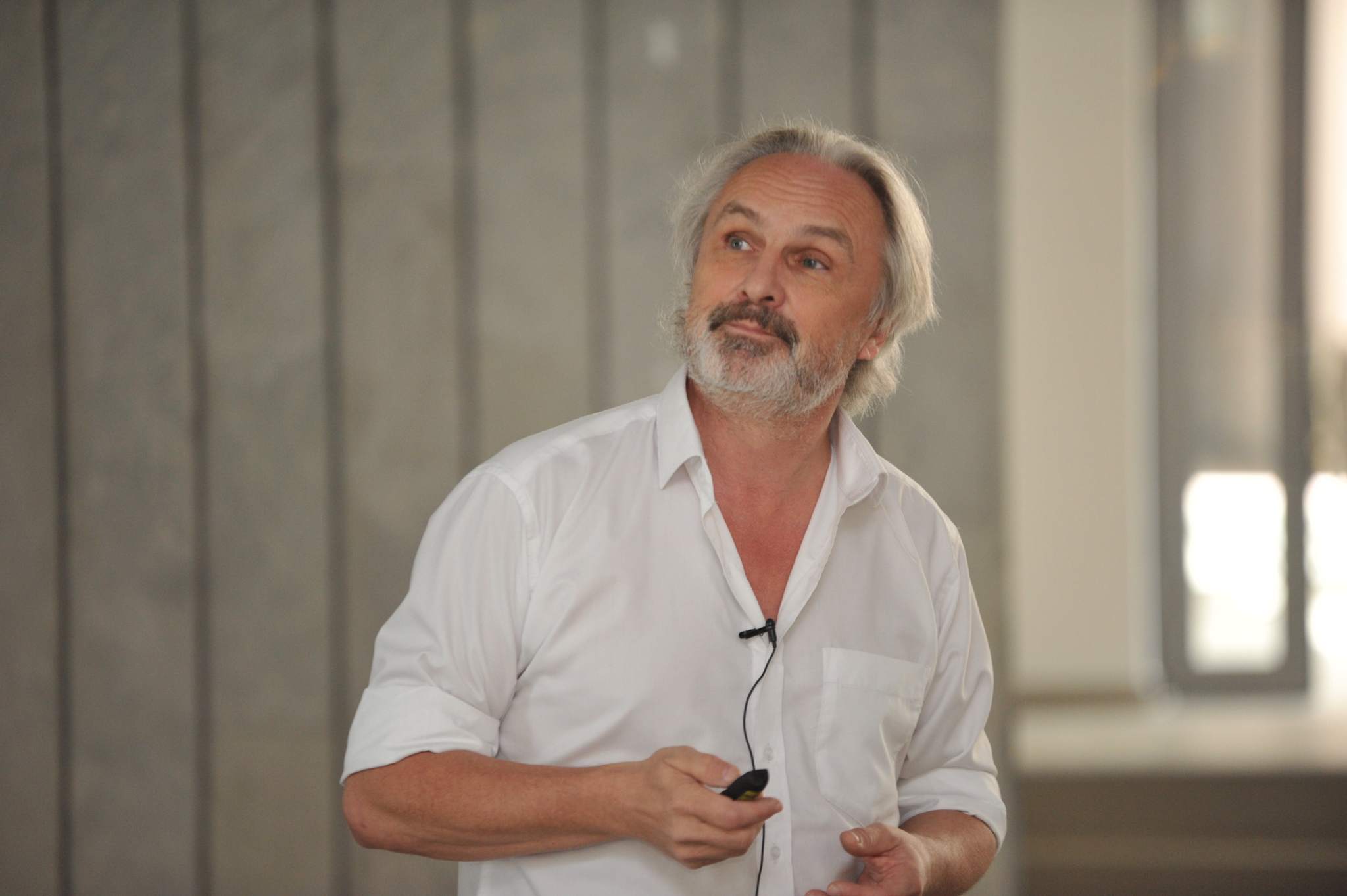 "Like before, those with mental illness will pay the highest price, because for them "social distancing" was already a daily reality, and it will now be combined with more stigma, less interest and a much smaller support system. Furthermore, while those who have no mental health issue might have bouts of anxiety, or feelings of panic or depression, for persons with mental health problems these feels are infinitely stronger, increasing the need to a professional response and a well-developed support network", Prof. Van Voren says.
Social closeness instead of distancing
The authors of the Mind the Gap initiative have also prepared instructions for managers of closed institutions and outpatient services as well as clients how to deal with COVID-19 in their daily life. According to Prof. Robert van Voren, these instructions are needed because currently most such organisations do not have any protective equipment whatsoever and no information about protection is provided to their clients.
VMU Rector Prof. Juozas Augutis says that the university feels an obligation to be socially responsible and therefore gives special attention to such initiatives. "Say the term "social distancing", and everybody will understand you are talking about the COVID-19 pandemic. These words are constantly repeated in the public sphere without care or consideration of the consequences. They are harmful, and particularly to those who are the most in need of social closeness rather than distancing. We are glad to join this highly important initiative; even if it does not eliminate the use of this phrase completely, nevertheless it's vital to defend those who need help the most: the elderly and those with disabilities", Prof. Augutis argues and adds that all kinds of campaigns are important during this period, including those that collect financial support as well as those that seek to ensure mental wellbeing of various social groups.
Public is invited to contribute by raising awareness
The VMU Andrei Sakharov Research Centre for Democratic Development has also prepared a scientific research proposal dedicated to these issues. The initiative has attracted involvement from other institutions as well, including the Lithuanian Disability Forum, Mental Health Perspectives, and the Lithuanian Human Rights Monitoring Institute.
The campaign has been noticed abroad as well: it has been joined by more than twenty national and international associations and institutions that also seek to support people suffering from the current crisis. "We would like to invite the public to join and help spread the message of the campaign. You can do this by adding a temporary frame to your Facebook profile picture", the professor says. The photo frame can be found on the campaign's Facebook page, Mind the Gap Campaign.
The initiative's authors have also prepared another Facebook page, Covid-19 and mental health, which provides information about COVID-19 and mental health to the public and employees and clients of mental health institutions.
More information about the campaign is available on its website.