Invitation for VMU Alumni to Join Blood Donation Initiative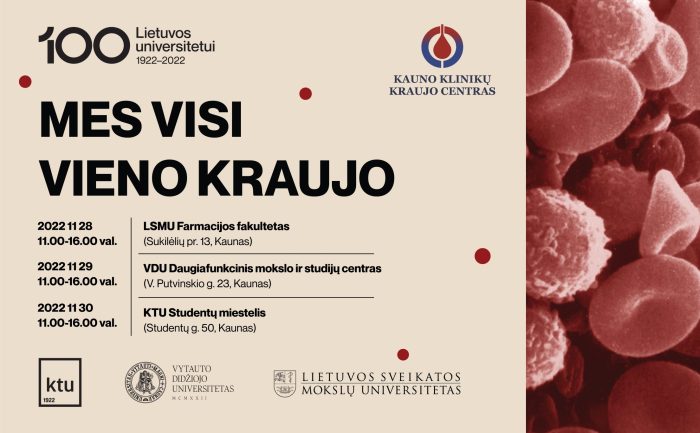 On November 28-30 we invite VMU, KTU and LSMU graduates (alumni), community members, colleagues and guests to join the initiative "We are all of one blood". On the occasion of the 100th anniversary of the University of Lithuania, we invite you to return to your University and become a blood donor. There are many of us, and by working towards a common goal, we will contribute to saving more than one life.
A blood donor can be:
healthy, 18-65 years old person;
body weight not less than 50 kg;
after submitting an identity document;
after a light meal and drinking more water than usual.
The blood donation initiative at VMU will take place on November 29th, from 11:00 at V. Putvinskio street 23, Kaunas.