International Conference to Discuss the Legacy of Soviet Psychiatry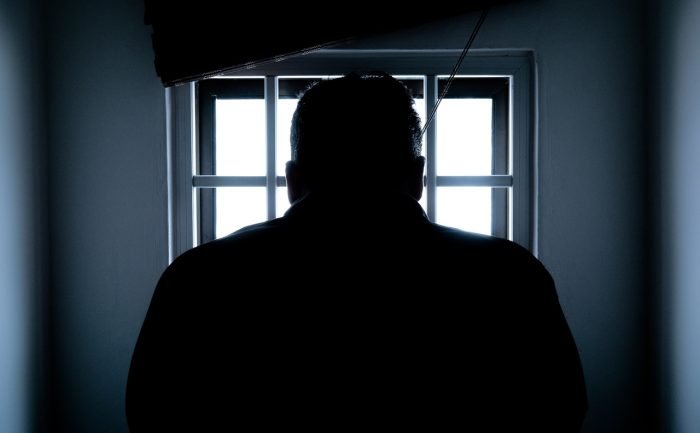 On Friday 21 September, 1 p.m., international conference "The Legacy of Soviet Psychiatry" will be held at the VMU Small Hall (S. Daukanto St. 28). The event is organized by VMU Andrei Sakharov Research Centre on Democratic Development and the Ministry of Foreign Affairs of the Republic Lithuania.
The conference will deal with the resumption of political abuse of psychiatry in the region, and in particular in the Russian Federation. This practice was very common in the Soviet Union, when approximately one out of three political prisoners were incarcerated in psychiatric hospitals and tortured with neuroleptics.
A report on political abuse of psychiatry has been published covering the years 2012-2017, in which several dozen of cases were described. The conference will also present an update on the period 2017-2018, which shows that the frequency is increasing and the practice is becoming more and more widespread.
"When the Soviet Union disintegrated we hoped the political abuse of psychiatry would never come back. Unfortunately, our hopes were in vain. Up to now we can speak of a disturbing number of individual cases, however considering the repressive nature of the Putin regime there is a serious threat that the abuse will again become systematic. We believe it is essential that both governments and international psychiatric bodies speak out and put pressure on the governments responsible for this aberration of the medical profession with the demand to end this practice", explains one of the organizers, Executive Director of VMU Andrei Sakharov Research Center for Democratic Development in Lithuania.
Among the speakers are former victims of Soviet and current political abuse (Victor Davidoff, Ilmi Umerov), as well as the psychiatrist Semyon Gluzman from Ukraine who served ten years of imprisonment for opposing the political abuse of psychiatry. The conference will be opened by the Minister of Foreign Affairs of Lithuania, Linas Linkevičius.
Registration opens at 12 p.m., the conference will start at 1 p.m. Due to security arrangements the organizers ask the participants to arrive well before the starting hour.
The conference program
12.00-13.00
Registration
13.00-13.30
Opening of conference.
Linas Linkevičius, Juozas Augutis, Robert van Voren
13.30-14.00
The origins of political abuse of psychiatry in the USSR.
Semyon Gluzman
14.00-14.30
Lecture by victim of Soviet political abuse of psychiatry.
Viktor Davydov
14.30-15.00
The work of the Ukrainian Psychiatric Association in helping victims.
Julia Pievskaya
15.00-15.30
Coffee break
15.30-16.00
Lecture by victim of Russian political abuse of psychiatry.
Ilmi Umerov
16.00-16.30
What is needed to end political abuse of psychiatry as a phenomenon?
Robert van Voren
16.30-17.00
Discussion
18.30
Leonidas Donskis Memorial Concert
About speakers
Viktor Davidoff (born 1956) started his dissident activities in Samara as 19 year-old local correspondent for the underground human rights bulletin "The Chronicle of Current Events". He was arrested for that in 1979, and charged with "slandering the Soviet system". After a year held in communicado in pre-trial detention Davidoff was diagnosed as "mentally ill" at the infamous Serbsky Institute in Moscow. By court order Davidoff was transferred to a special psychiatric hospital for criminally insane in Kazan and later to same-type hospital in Blagoveshensk. Due to public campaign in the West, Davidoff was released relatively soon in 1983. Afterwards, he emigrated to the US where he continued human rights activities as a press liaison officer for the Center for Democracy in the USSR and by writing for Radio Free Europe, Voice of America, and various émigré publications. After the collapse of communism, Davidoff returned to Moscow, where he established the Globe Press Syndicate, which was supplying Russian independent newspapers with information and opinion pieces written by Moscow analysts and journalists. It was a successful operation until Vladimir Putin began his attack on the independent press and, in 2005, it was terminated. Since then, Davidoff has wored as a freelance journalist for a number of Russian and English language publications, including The Moscow Times and various US outlets. For being critical for the Kremlin, Davidoff began to get threatening telephone calls and was also detained numerous times by the police. In 2014, he left Moscow and moved in to Tbilisi, Georgia, where currently lives as an émigré. From here he started the online edition of the "New Chronicle of Current Events" (ixtc.org), a site devoted to reporting on human rights abuse in Russia, which he managed until 2017. Currently Davidoff is writing a book on psychiatric abuse in the USSR and its revival in the Putin's Russia.
Semyon Gluzman (born 1946) was the first psychiatrist in the Soviet Union to openly oppose Soviet abuse of psychiatry against dissenters. In 1971, Gluzman wrote an in-absentia psychiatric report on General Petro Grigorenko who spoke against the human rights abuses in the Soviet Union. Gluzman concluded that Grigorenko was mentally sane and had been taken to mental hospitals for political reasons. In the late 1970s and early 1980s, Gluzman was forced to serve seven years in labor camp and three years in Siberian exile for defending Grigorenko against the charge of insanity. In 1991, Gluzman founded the Ukrainian Psychiatric Association (UPA) as an independent mouthpiece and created a commission to address grievances about civil rights violations by mental health administrators. He is currently President of the UPA. In recognition of his courage and commitment to ethical psychiatry, Gluzman was given the title of a Distinguished Fellow of the American Psychiatric Association and the title of an Honorary Member of the Royal College of Psychiatrists in 1980. He has won many other awards and medals.
Julia Pievskaya (born 1973) is a sociologist and office manager of the Ukrainian Psychiatric Association and the Center for Social Policy in Kyiv.
Ilmi Umerov (born 1957) was deputy Chairman of the Crimean Tatar parliament, the Mejlis. On 12 May 2016, The Federal Security Service of Russia (FSB) opened a criminal investigation against Ilmi Umerov, ethnic Crimean Tatar activist, under Article 280.1(2) of the Criminal Code ("calls for the violation of the Russian Federation' territorial integrity using mass media and the internet"). Umerov consistently publicly opposed the Russian occupation of Crimea in 2014. Umerov was initially placed under travel restrictions as a criminal suspect, but in August 2016 the Kyivskyi District Court in Simferopol forcibly placed him in a psychiatric hospital for 28 days. Police took Umerov from a hospital where he was undergoing treatment for his heart condition and forcibly transferred him to the mental institution. At that moment, his health condition was very bad, and took him almost two weeks to get better. His lawyers appealed the decision but received no response. The decision sparked international protests. Ilmi Umerov was released after Turkey's President Erdogan personally intervened on his behalf.
Robert van Voren (born 1959) is Chief Executive of Human Rights in Mental Health – Federation Global Initiative on Psychiatry (FGIP) and a Sovietologist by education. He is currently Professor of Soviet and Post-Soviet Studies at the Vytautas Magnus University in Kaunas, Lithuania, and the Ilia State University in Tbilisi, Georgia, and Executive Director of the Andrei Sakharov Research Center for Democratic Development in Lithuania. Van Voren is board member of several organizations in the field of human rights and mental health. Van Voren has written extensively on Soviet issues and, in particular, issues related to mental health and human rights, and published a dozen books. His most recent ones are On Dissidents and Madness (2009), Cold War in Psychiatry (2010) and Undigested Past – the Holocaust in Lithuania (2011).