Short term course offers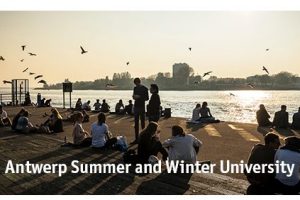 Antwerp Summer and Winter University
In February 2022, the University of Antwerp will offer its first edition of Antwerp Winter University with two exciting courses to choose from! Moreover, we are pleased to announce that seven Antwerp Summer University programmes are already open for enrolment as well. Discover all of these programmes, and make sure to keep an eye on our website as eighteen more programmes will be added to this list in February 2022!
univie: Winter School for Cultural Historical Studies
The winter school courses provide a well-structured introduction to one of the most fascinating periods of Austria's intellectual history in a short time. The culture of the fin-de-siècle is one of the highlights in the history of the Habsburg Monarchy.
UNIVERSITY OF GLASGOW: International Summer School 2022 Courses
The credit-bearing International Summer School at the University of Glasgow offers an exciting opportunity to study and live in one of Scotland's most vibrant cities for a few weeks during the summer. Our programmes offer a unique study abroad experience during which students can enjoy being taught by world-class academics on the University's beautiful and award-winning campus. Students can choose from a varied selection of courses across Literature, the Arts and Religion at the same time as enjoying a social events programme that includes day trips to other parts of Scotland.