Use this url to cite researcher:
https://hdl.handle.net/20.500.12259/154404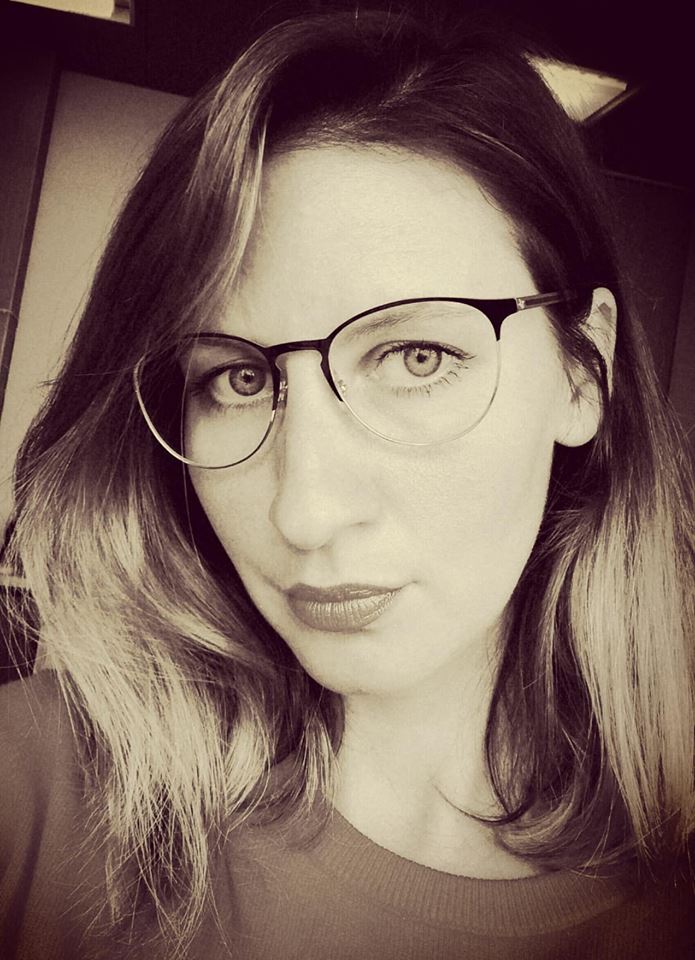 Title
Jaunesnioji mokslo darbuotoja/
Ieva Dryžaitė yra sociologijos daktarė, jos mokslinių tyrinėjimų sritys yra ekonomikos, prekariato, naujojo skurdo, socialinio kentėjimo, lyčių, šeimos bei laiko sociologija. Ieva Sociologijos mokėsi Vytauto Didžiojo ir Alikantės universitetuose. Ji aktyviai dalyvavo tarptautinėse programose, kurių metu įgijo darbinės ir profesinės patirties Italijoje, Ispanijoje, JAV bei dirbo įvairiuose nacionaliniuose ir tarptautiniuose projektuose (Šeimos, nelygybės ir demografiniai procesai; COHSMO; Autizmui draugiškų bibliotekų tinklo diegimas; Operacija šeima; Kauno regiono viešųjų bibliotekų darbuotojų sveikatos stiprinimas; Bibliotekos Pažangai 2; Lietuvos viešųjų bibliotekų darbuotojų kvalifikacijos kėlimo sistemos modelio sukūrimas ir kt.), vykdė tyrimus, dalyvavo konferencijose ir organizavo mokymus/paskaitas bibliotekų bendruomenei. Ieva Dryžaitė yra parašiusi mokslinių ir mokslo populiarinimo straipsnių įvairiuose leidiniuose (Kultūra ir visuomenė; Bernardinai; Tarp knygų; Demografija visiems; projektų internetinėse svetainėse ir FB paskyrose) bei KAVB vysto rubriką #SociologijosSkrynelė (https://bit.ly/3ObD2Ck), kurioje bibliotekų lankytojus supažindina su įvairiomis sociologinėmis, antropologinėmis, filosofinėmis ar tarpdisciplininėmis idėjomis. Ieva Dryžaitė has a PhD in sociology and her research interests include the sociology of the economy, the precariat, the new poverty, social suffering, gender, family and time. Ieva studied sociology at Vytautas Magnus University and University of Alicante. She has actively participated in international programmes in Italy, Spain and the USA, gaining work and professional experience, and has worked in various national and international projects (Family, Inequality and Demographic Processes; COHSMO; Implementation of the Network of Autism-Friendly Libraries; Operation Family; Strengthening the Health of Public Library Staff in Kaunas Region; Libraries for Inovation 2; Establishment of the Model for the Qualification System of Lithuanian Public Library Staff, etc. ), carried out research, participated in conferences and organised trainings/lectures for the library community. Ieva Dryžaitė has written scientific and popular science articles in various publications (Culture and Society; Bernardinai; Tarp knygų; Demografija visiems; project websites and FB accounts) and develops the #SociologySkrynelė section (https://bit.ly/3ObD2Ck), where she introduces various sociological, anthropological, philosophical or interdisciplinary ideas to library visitors.
| Language | Spoken | Wrtitten |
| --- | --- | --- |
| Lietuvių / Lithuanian (lt) | | |
| | | |
| | | |
| | | |
| | | |