Use this url to cite event:
https://hdl.handle.net/20.500.12259/241087
Švenčiame A. Sacharovo gyvenimą 1921–2021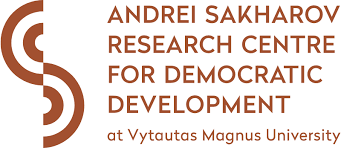 Title
Švenčiame A. Sacharovo gyvenimą 1921–2021
Type
Konferencija / Conference
Location
Vilniaus rotušė (Didžioji g. 31, Vilnius)
Nobelio taikos premijos laureato, žmogaus teisių aktyvisto ir fiziko Andrejaus Sacharovo gimimo šimtmetis buvo švenčiamas daugelyje šalių, taip pat ir Lietuvoje. Kaune, Vytauto Didžiojo universitete, įsikūręs Andrejaus Sacharovo demokratijos plėtros tyrimų centras šia proga surengė konferenciją, kuri vyko Vilniaus rorušėje. Ši vienos dienos konferencija sutelkta į 1975 m. Helsinkio susitarimus, kurie tapo Europoje bendradarbiavimo ir saugumo pagrindu, galiausiai paskatino Sovietų bloko suirimą ir laisvę Vidurio ir Rytų Europai bei kitoms buvusios SSRS respublikoms. Helsinkio susitarimai buvo pasirašyti tais pačiais metais, kai Nobelio taikos premija buvo įteikta Andrejui Sacharovui, kurio raštai ir įžvalgos atsispindėjo Helsinkio susitarimuose. Pranešėjai taip pat aptarė disidentų grupių vaidmenį atveriant totalitarinę visuomenę Rytuose ir iššūkius, su kuriais šiandien susiduria Europa.
A one-day conference with participation of seven famous international speakers, devoted to the 1975 Helsinki Accords, which formed the basis of cooperation and security in Europe and eventually led to the collapse of the Soviet bloc and freedom for the countries of Central and Eastern Europe and the republics that were part of the USSR. The Helsinki Accords were signed in the same year when Andrei Sakharov was awarded the Nobel Peace Prize. His toughts were largely reflected in Helsinki Accords. Speakers also focus on the role of dissident groups in the process of opening totalitarian societies in Eastern Europe and on the challengesmthat Europe faces today. Among the speakers: Mike Morgan, Marina Sakharov-Lieberman, Thomas Venclova, Timothy Garton-Ash, Tatyana Yankelevich, Vyacheslav Bakhmin, Nils Muiznieks, Maya Mazurkiewicz.
| Logo | Organization | URL |
| --- | --- | --- |
| | Andrejaus Sacharovo demokratijos plėtros tyrimų centras | |
Acquisition Date
Sep 25, 2022
Acquisition Date
Sep 25, 2022