Use this url to cite department:
https://hdl.handle.net/20.500.12259/148328
Regionistikos katedra / Department of Regional Studies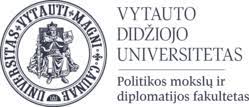 Title
Regionistikos katedra / Department of Regional Studies
Address
V. Putvinskio g. 23-604, 44243
Regionistikos katedroje vykdomi moksliniai tyrimai apima visapusišką regioninių ir tarp-regioninių procesų analizę politiniu, ekonominiu, socialiniu, kultūriniu, istoriniu, tarpkultūriniu, antropologiniu ir kt. aspektais. Regionistikos katedros darbuotojai mokslinius tyrimus atlieka vienoje ar keliose iš šių mokslinių tyrimų šakų ar krypčių: orientalistikos istorija, regionų istorija, regionalizmo teorijos ir tyrimų metodologijos, lyginamieji regionų tyrimai, ES institutionalizmas ir regionalizmas, Šiaurės Europos ir Baltijos regiono studijos, Rytų Europos studijos, Vidurio Rytų studijos, Šiaurės Afrikos studijos, Rytų Azijos studijos. Regionistikos katedros siekis – tapti tarptautiniu lygmeniu pripažintu europinių ir neeuropinių regionų studijų ir mokslinių tyrimų centru. Pagrindiniai katedros tikslai yra plėtoti ir gilinti pasaulio regionų pažinimą Lietuvoje ir ją supančiame regione, vykdant tarptautinius standartus atitinkančias skirtingų regionų bakalauro ir magistrantūros studijų programas, bei plėtojant regioninių studijų tyrimus. Įgyvendinant mokslinius tyrimus, bakalauro ir magistro lygmens studijų programas, katedra bendradarbiauja su kitomis VDU katedromis: Politologijos, Viešosios komunikacijos, Ekonomikos, Sociologijos ir kt.
Department of Regional Studies seeks to develop and deepen knowledge of regions across the globe. The department conducts study programmes of separate regions, aiming to stimulate students to develop an interest in the culture, societal structure, history and contemporary politics of a specific region.