Šilainiai Project residency exhibition at gallery "101" in Kaunas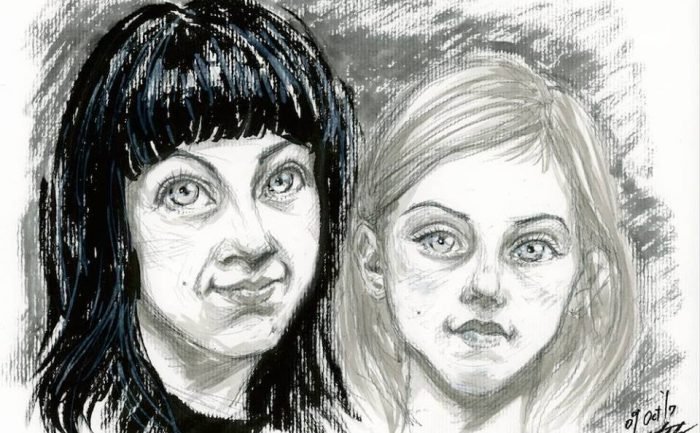 On 24 November 6 pm the international artist residency Šilainiai Project exhibition will be opened at the VMU art gallery "101" (Muitinės st. 7, Kaunas). On 7 December 6 pm the exhibition will be followed by an open discussion.
This is the second year of this residency that surpasses the city centre. It encompasses the search for identity of Šilainiai microdistrict by local and foreign artists through creative work, dialog, research.  Artists open up for the public spaces of Šilainiai ant they open for the artists, to create a relationship between Šilainiai residents and surrounding architectural and urban structures. Here Šilainiai are not only object of creativity, but also the dialogical participant. Šilainiai Project residency is abundant in creative perspectives. Every participant has chosen the most relevant point of emotion or remembrance or a physical location of the micro-district, and activated it through different means. Šilainiai as the blockhouse district, as a close community, a newly-discovered site-specific space. All these processes–results will be relocated to Kaunas city centre to be joined in different context. The exhibition is in memoriam Algirdas Radvilavičius.
Japanese Shota Kotake came to Šilainiai from Ireland. The artist lives by his manifesto "Art For People, Not Art for Art's Sake" and chose to keep a deep dialog with Šilainiai residents through means most familiar to him – drawing.
Katrina Brown, the interdisciplinary choreographer active for more than 20 years who uses various artistic media. During the residency she enacts her body which investigates the architectural and social surroundings through the repetitive movements and the act of drawing.
Kaunas street artists with pupils and teachers of Kaunas Juozas Grušas art gymnasium spent their time together envisioning Šilainiai public spaces. Lively, active communal process will reveal itself also in the gallery framework.
Lahestan (Aleksander Haugen) from Norway during the residency presented an improvised electro-acoustic sound performance at Kaunas VIII Fort in July, which at the exhibition will invite to be immersed.
The exhibition will be on view 24 November – 8 December, 2017 Monday – Friday 11am – 5 pm. "Šilainiai Project" residency curated by Evelina Šimkutė is partly funded by Lithuanian Council for Culture. Partner Šilainiai  section of Kaunas Vincas Kudirka public library. More information: silainiai@outlook.com, www.silainiaiproject.com.